New Laser Game Arena in Larissa! 
Hide, run between barriers, communicate with your team and try to shot down all enemies, who has just one target – to shot you! Laser Game is the most adrenaline and entertaining sport game on the world.
Your objective is simple – shot down all enemies in arena in 15 minutes. You wearing vest and you have gun. Laser Game is suitable both for individuals and for teams and groups too. You enjoy the game with 6-10 players by far. The more people is playing, the more action your game is.
Try to get the highest score
Do you want to start your own Business in Laser Tag industry?
Every shot is count by vest, which is weared by every player during the game. For a while player is out of game after shot down. Laser ray is absolutely safe and unlike paintball it is pain-less. The game is suitable for both kids and adults and there are no specific age limits.
We have lockable boxes, changing rooms and public parking by the Arena as well. At our Bar you can refresh yourself with drinks and snacks and check your game stats after your game.
Revolutionary and adrenaline fun game for you and your friends!
Laser Game is absolutely adrenaline and fun sport at the same time. It is ideal for teambuilding, school classess or birthday party and bachelor party. Come enjoy this modern game, we are only Arena in Greece with Lasermaxx system!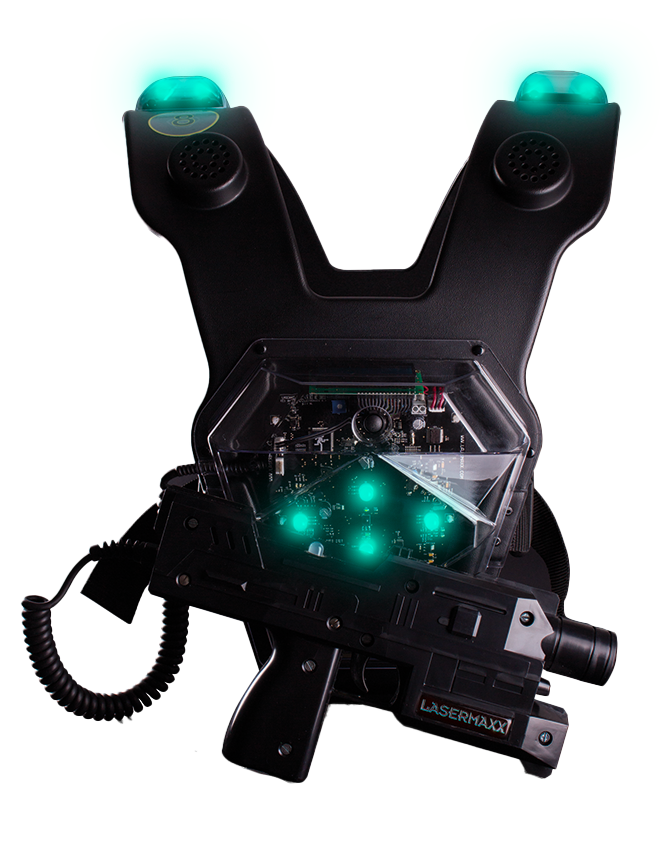 Would you like to celebrate a birthday with great fun playing action game? We offer complete enclousure space for your celebration for special price and small surprise for celebrant. Contact us for more information.
Come and enjoy the fun as a school class or a corporate team. We will prepare a special price for your team. Bosses and teachers always play for free, but we will not protect theme from enemy fire!